2014 Season
Oldcastle Celebrates 43 Years of Live Theatre
By Alan Jay Lerner & Frederick Lowe
Based on Pygmalion by George Bernard Shaw
–


The most loverly love story the world has ever taken to heart in the greatest musical of all-time. Glorious songs, memorable characters and enchanting romance all in a miraculous, wise, witty and winning show that is not to be missed.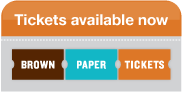 Tennessee Williams – Playwright
–
A brilliant playwright at his very best this play features some of Williams' most memorable characters. Sexy Cat desperate to regain the love of her tortured husband, Brick; and Big Daddy a towering man of colossal appetites fighting for his life.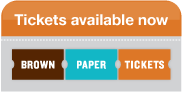 Playwrights: Anthony Marro and Eric Peterson
–


Southern Vermont's Greatest Generation helped save the world for democracy during World War II. Based on interviews done by the Bennington Historical Society this is their story.

Playwright: John Morogiello
–
It's the parents who are naughty in this hilarious mix of winning and losing friendships, adultery, politics and scheming to get one up on their neighbors while in the midst of their children's play date. By the author of ENGAGING SHAW a play that Oldcastle premiered that has now been produced around the world.
Playwright: John Patrick Shanley
–
Hailed by critics and audiences as a brilliant, powerful drama about a nun who suspects a young priest of improper relations with a student; this winner of the Pulitzer and Tony Awards, the play is an eloquent and provocative investigation of truth and consequences.
Playwright: Amy Herzog
–
Winner of the Obie Award for Best Play and a finalist for the Pulitzer, this warm-hearted play by one of our most acclaimed young playwrights, tells the story of a 21 year old, after the loss of a loved one seeks the solace of his feisty 91 year old grandmother. Critics called it "funny, moving, altogether wonderful" and a "well-observed gem."